Communities With the Most to Lose Move #ForwardOnClimate [PHOTOS]
SOURCE: Flickr/Rick Reinhard
This week, an estimated 40,000 people gathered on the National Mall in Washington, D.C. for the Forward on Climate Rally in the hopes of urging President Obama to reject the Keystone XL tar sands pipeline.
Issues of climate injustice are of particular importance to marginalized communities. Indigenous people, people of color and low-income communities are disproportionately threatened by environmental hazards. A Commission for Racial Justice study found race to be the most potent variable in predicting where toxic and hazardous facilities would be located—more powerful than poverty, land values, and home ownership.
Campus Progress spoke with some rally-goers on reason why climate change is also a racial justice issue:




Noel-Tera said he came to the rally hoping today's generation could recapture the spirit of protests of the past, noting, "We lost the momentum we had in the 60s and 70s. Direct action is necessary to spark change."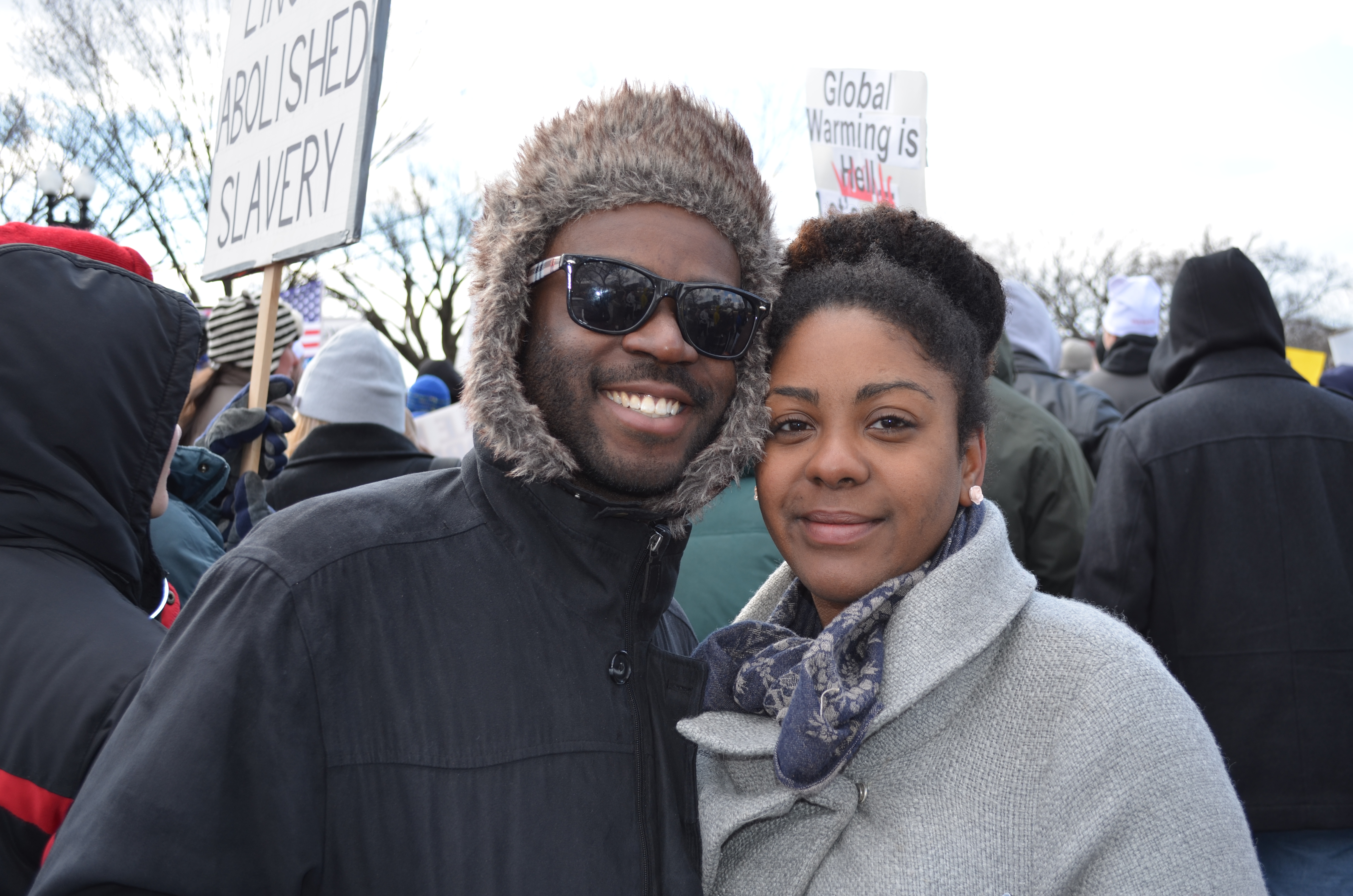 Chris told Campus Progress that he came to the rally because he "cares about the future." "Climate injustice affects everybody," he maintained. Michelle Monet Lambert joined in, telling Campus Progress that, "This is a new movement. You have to join in and willingly participate if you want to see change."




Georgetown University student Victoria Ngare decided to attend the rally after studying climate change in school.




Labrina told Campus Progress that she came to the rally because she cares about her community and because "environmental injustice isn't fair."




Jim Anderson said protest is a constitutionally protected obligation, "The framework of our constitution says it's our duty as citizens to stand up for ourselves. It's time for the people to stand up to ensure a better life for all of us."





Jeffrey Peavy developed "a passion for environmental justice" after attending a conference on environmental racism in Mississippi. When asked why he attended the rally, he answered, "I'm from Mississippi and I care about my city."




These ladies traveled all the way from Detroit. They told Campus Progress that acting on climate change was common-sense, saying, "we shouldn't kill the place we live."




Jose brought his young daughters to the protest. "I'm here to support the environment for my kids," he said.




"Climate change is an important issue and President Obama needs to realize that," said Lesley. She said she worried we could find ourselves "in a situation where it's too late to act if we keep ignoring it."




Linda came to the rally with Alliance for Justice. She told Campus Progress that she wants the Earth to "survive my lifetime." She continued, "It's criminal that corporate interests can jeopardize lives of people on earth for profit. They're hurting low-income people and destroying the earth for money."




Moriah, who successfully lead chants at the rally said she "believes in the cause." She continued, "It's important to me to stand up for what I believe in."




Nicole, who is on the board of the Sierra Club's DC chapter told Campus Progress that she and her husband attended the rally to "encourage President Obama to make the right decision on climate change."




Willie said climate justice is important to him simply "for my grandchildren."
Bridget Todd is a reporter for Campus Progress. Follow her on Twitter @BridgetMarie.